Easter in Tuscany
29 March – 2 April 2018
This trip is aimed at women who share an interest in wine or wish to experience Tuscany wines with other wine-loving professionals.
We will learn about wine in a structured way from these two passionate wine lovers each morning and then apply this knowledge in a local cellar during a dégustation. The evenings will be enjoyed together at the Villa (with plenty of well-matched wine, of course) while learning tips to cooking Italian and Tuscan meals.
Share the beauty of wine in a practical way so that you get the most out of your next glass.
Learn how to select wine with class. 
Connect with others under the warm Tuscan sun and create lasting (wine) friendships.
Two Women Who Really Love Wine

 Ilaria Cova, WSET Qualified
An Italian native, Ilaria has wine in her blood. She first became interested in wine as a teenager. Her wine profile is full-bodies, reds and she loves to demonstrate how the same grape differ by region or wine-making techniques. She is talented at pairing Italian wines with its food and travels frequently to wine-producing nations as a flight attendant. She will share her recent research trips to Chile and California and how those wines compare with Italy.
(Languages – Italian, English, German, Spanish)
April Fain, WSET Qualified
A wine missionary and Founder of The Wine Ministry in Zurich, whose passion is to show the world the pleasure the wine holds as a sensory experience combining mindfulness and wine appreciation at
Winefulness.ch
. Her wine profile is full-bodied reds with vegetal, forest floor aromas. April has worked in several countries and the last 15 years in Switzerland. Her specialities are academic, in the areas of grape growing, wine making and wine pairing for vegetarians.
(Languages – English, German, Spanish)
Transfer from Florence or Rome to the Villa
4 nights accommodation in luxury villa (see below)
4 buffet breakfasts (with excellent Italian coffee)
4 fabulously-cooked dinners and expertly matched wines at the Villa.
4 one-hour daily wine education classes.
4 daily private degustations of delicious local wines (including transport to wineries and vineyards) 
5 Days / 4 Nights, Single room, CHF 3,207 pp

5 Days / 4 Nights, 

Shared Double, CHF 2,907 pp
Lunches are free for your own choice or you can pair up with members of the group.

Additional drinks, snacks or winery purchases.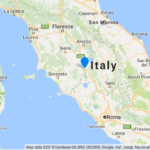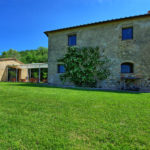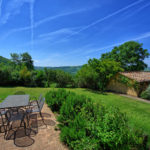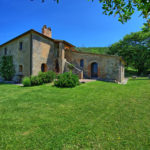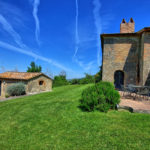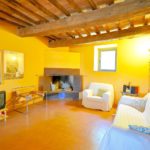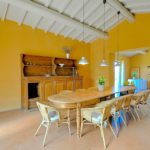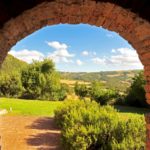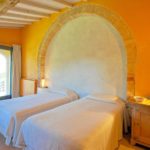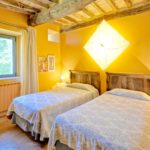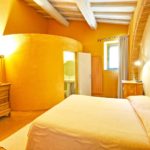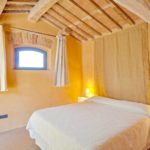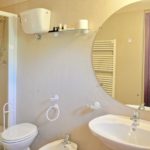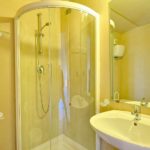 Our luxurious 8 bedroom, 8 bathroom villa has a private pool on 800 hectare estate. Ample space to lounge outdoors, including two outdoor eating areas, along with several comfortable common areas indoors gives you the choice to relax alone or with the group.
A short morning walk to the 12th century historical Abbey nearby or in the surrounding forest and valley makes the ideal spot for our long weekend!
A large living room with working fireplace and three bedrooms (all with full bathrooms, of course).
A huge fully-equipped kitchen is where breakfast is provided each morning and we learn about the magic of Italian food.
A French door leads to the covered patio where we can luxuriate after dinner with our glasses under the night Tuscan sky or have a cosier conversation on one of the sofas facing the valley.
An internal spiral staircase at the entrance and an external marble staircase lead to a small living area with sofa, fireplace, and three more bedrooms.
Two more lovely bedrooms are housed just outside the main house with a separate entrance, each with full bathrooms.
Just two hours from Rome and Florence means more time to enjoy the beautiful countryside of this delicious wine-producing region without excessive traveling.
Montepulciano was the first wine to be named DOCG (Denominazione di Origine Controllata e Garantita) the highest designated appellation, and it means you can expect great things from our bottles here.
This has been a place twitch over recent years and where typical Tuscan grape Sangiovese and Trebbiano thrive!
Home of the deliciously brown, full bodies Brunello doe Montalcino made exclusively of Sangiovese grapes and famous for its aging potential.
Casato Prime Donne winery (53km)
Italy's first all female winery. This will be a real pleasure to have a private group visit – we're looking forward to it!

Additional excursions include:
Thermal baths of San Casino


Olive oil tasting / cheese tasting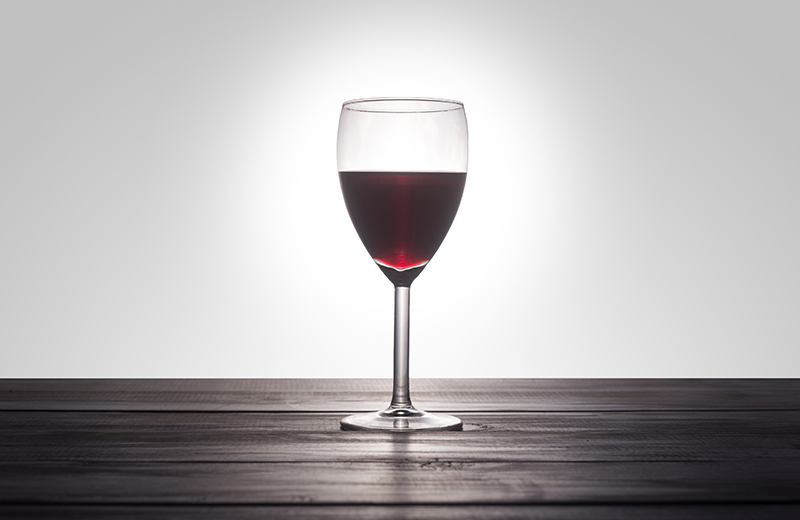 Day 1 – Thursday, 29 March
Arrival, debriefing of our weekend activities

Lunch and our first wine school (tasting method)

Nearby excursion (by foot, if weather allows)

Dinner at the Villa


Aperitivo, wine tasting and pairing
Breakfast at the Villa

Wine school (1 hour)

Coffee and free time

Transfer to one of our excursions, lunch and winery for dégustation and tour

Free time to chat about the day, take a coffee or a walk

Aperitivo and review of tasting method


Cooking class, followed by a delicious dinner
Day 3 – Saturday, 31 March
Breakfast at the Villa

Wine school (1 hour)

Coffee and free time

Lunch

Transfer to winery for dégustation and tour

Excursion on the return trip

Free time to chat about the wines, take a coffee or a walk

Aperitivo, tasting and review of wine school


Cooking class, followed by dinner
Breakfast at the Villa

Wine school (1 hour)

Coffee and free time

Lunch

Special (and delicious) Easter wine dégustation


Easter dinner and Tuscany cooking class (typical Tuscan soup, salads, two main dishes, desserts and dessert wine)
Breakfast at the Villa

Wine school and certificates

Packing, poolside coffee

Lunch (or picnic, depending on weather)

Transfer to winery for dégustation


Departure to trains, airports, onward journey